Mirador Predicts College Bowl Games
New Orleans Bowl: 12/20 @ 8:00 a.m on ESPN
UL Lafayette (8-4) vs Nevada (7-5)
Three of the Wolf Pack's five losses have come to teams ranked in the top 25 and all by seven points or less. Although this will seem like a home game for the Ragin' Cajuns and their potent offense, Nevada's dual-threat quarterback Cody Fajardo will be too much to handle as the Wolf Pack wins this one in a shootout.
New Mexico Bowl: 12/20 @ 11:20 a.m. on ESPN
Utah State (9-4) vs UTEP (7-5)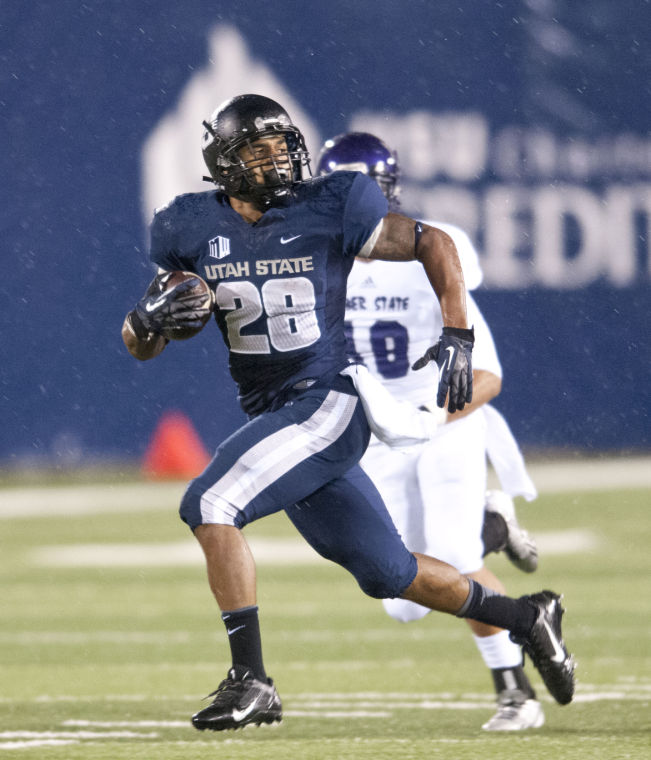 The only thing UTEP does effectively on offense is running the football and Utah State boasts one of the best run defenses in the country, allowing only 3.25 yards per carry. Not only do the Aggies have a tremendous defense, they also have an experienced offense that puts up 28 points per game. They also beat a solid BYU team early in the season. Utah State wins this one big over UTEP.
Las Vegas Bowl: 12/20 @ 12:30 p.m. on ABC
Colorado State (10-2) vs #22 Utah (8-4)
Although Utah has the best duo of defensive ends in the country, their defense has proven to give up a lot of points quickly against explosive offenses… offenses like Colorado State's. Not to mention the Rams are one of the hottest teams in the country having won nine of their last 10 games. If Colorado State gets up early, the Utes don't have a good enough offense to match. Colorado State wins by at least 10.
Famous Idaho Potato Bowl: 12/20 @ 2:45 p.m. on ESPN
Air Force (9-3) vs Western Michigan (8-4)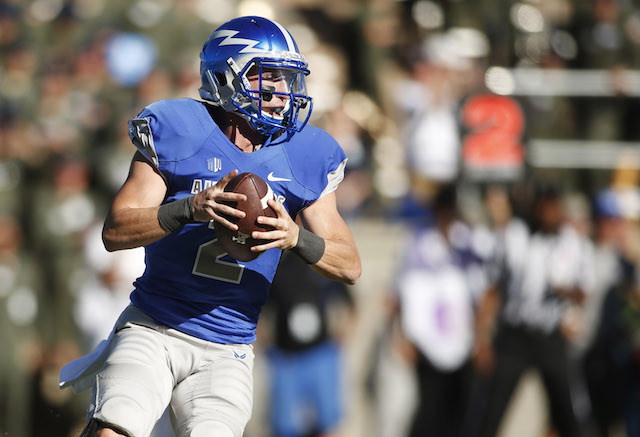 Western Michigan has an extremely good offense, but Air Force knows how to control the tempo of a game and beat teams such as Colorado State and #21 Boise State. Air Force has just enough offense to keep up with the Broncos and they win in a close one.
Camellia Bowl: 12/20 @ 6:15 p.m on ESPN
Bowling Green (7-5) vs South Alabama (6-6)
Neither of these teams have great defenses at all, but both have very efficient offenses. South Alabama is a pro-style offense while Bowling Green has one of the fastest offenses in the league. The difference maker in this game is South Alabama's quarterback Brandon Bridge, a pocket passer with a cannon for an arm who is one of the best game managers in all of football… extremely underrated. South Alabama wins in a game that will go down to the wire.
Miami Beach Bowl: 12/22 @ 11:00 a.m. on ESPN
Memphis (9-3) vs BYU (8-4)
Memphis may be the most underrated team in the entire country. People forget they tied for first in the American Athletic Conference and dropped 35 on #14 UCLA earlier this season. Their offense isn't what carries them, though. The Tigers defense wins them ball games. It doesn't hurt that they're playing BYU who went 3-4 after star quarterback Taysom Hill got injured against Utah State. Not to mention the Cougars barely eked by a pathetic Cal team. Memphis wins big.
Boca Raton Bowl: 12/23 @ 3:00 p.m. on ESPN
Marshall (12-1) vs Northern Illinois (11-2)
Marshall is a one-point loss to Western Kentucky away from an undefeated season. The Thundering Herd averages over seven yards per play on offense, the most per play in the entire country. Northern Illinois has been playing fairly well lately, winning their last seven games, but not by a large margin in most of them. Marshall wins in a tight, high-scoring affair; a must watch.
Poinsettia Bowl: 12/23 @ 6:30 p.m. on ESPN
San Diego State (7-5) vs Navy (6-5)
Both SDSU and Navy rely heavily on the running game for their offense – Navy much more so than SDSU. The Aztecs have a very talented defense that only allows 20 points per game and less than four yards per rush. If San Diego State doesn't get fooled by the option offense, they should beat Navy by a large margin.
Bahamas Bowl: 12/24 @ 9:00 a.m. on ESPN
Western Kentucky (7-5) vs Central Michigan (7-5)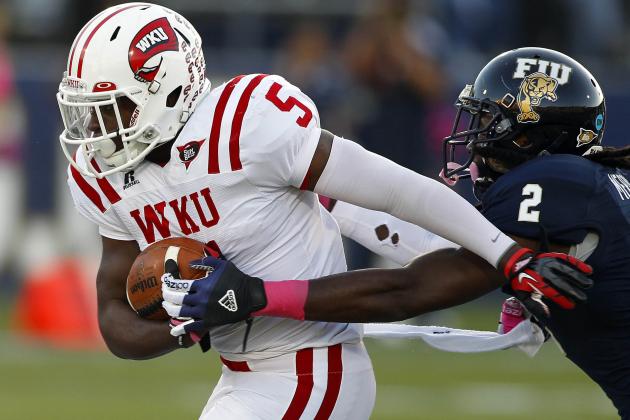 Western Kentucky can put up points in a hurry and if you don't have an offense good enough to match, you're going to get blown out without a doubt. Central Michigan has a great running back in Thomas Rawls, but the Chippewas offense as a whole simply can't keep up with the Hilltoppers explosiveness on offense. Western Kentucky wins in a shootout of sorts.
Hawai'i Bowl: 12/24 @ 5:00 p.m. on ESPN
Fresno State (6-7) vs Rice (7-5)
I'm basing this one strictly off of the competition of play. Fresno State has played #20 Boise State twice, #24 USC, #22 Utah, Nebraska, and beat an underrated Nevada team by 20. The Bulldogs defense isn't anything to be impressed by, but their high-powered offense will carry them past the Owls easily. Fresno State wins in a blowout.
Dallas Bowl: 12/26 @ 10:00 a.m. on ESPN
Illinois (6-6) vs Louisiana Tech (7-5)
Louisiana Tech boasts an above average offense which could really win them the game. Illinois gives up 33 points per game and really, their defense isn't much of a factor in any of their games. The Illini have a solid passing offense but it won't do enough to beat Louisiana Tech.
Quick Lane Bowl: 12/26 @ 1:30 a.m. on ESPN
Rutgers (7-5) vs North Carolina (6-6)
This game easily could have a point total of over 100 because both these teams are last respectively in their conferences in points given up per game. Rutgers has a deadly duo in quarterback Gary Nova and receiver Leonte Carroo. I give North Carolina a slight edge though because they have proven they can beat quality teams such as Duke and #12 Georgia Tech.
St. Petersburg Bowl: 12/26 @ 5:00 p.m. on ESPN
NC State (7-5) vs UCF (9-3) UCF has kept its style of play since losing Blake Bortles to the NFL. They can put up 30 points on any team and have a defense that steps up when needed. North Carolina State has proved to win close games this year, but they have been banking on quarterback Jacoby Brissett to provide all of their offense this year and you can't get away with that when a team has a few weeks to prepare for you. UCF wins this one… never in doubt.
Military Bowl: 12/27 @ 10:00 a.m. on ESPN
Virginia Tech (6-6) vs Cincinnati (9-3)
Virginia Tech handed #4 Ohio State its only loss of the entire season, making itself look like the team to beat in the country. They have slipped since then because of awful quarterback play, but their defense has stayed stout throughout the year, never giving up more than 33 points all season. When the Hokies win, they give up less than 17 points per game. Cincinnati doesn't have too great of a defense and their struggling offense should be able to put up enough points to have their defense win them the ballgame.
Sun Bowl: 12/27 @ 11:00 a.m. on CBS
Duke (9-3) vs #15 Arizona State (9-3)
Although Duke has really impressed me these past couple of years, they simply cannot handle Arizona State's offense. Jalen Strong is one of the top receivers in the entire country and will tear up Duke's weak secondary. Not to mention they're on fire as of late, beating some very quality teams down the stretch. ASU's defense is nothing special though, so expect a shootout with the Sun Devils prevailing in the end.
Independence Bowl: 12/27 @ 12:30 p.m. on ABC
Miami (6-6) vs South Carolina (6-6) This has been a very disappointing season for both the Hurricanes and the Gamecocks. Both projected to be in the top 25 in the beginning of the season, ending up 6-6 is a huge disappointment. South Carolina has given up the most big plays in the entire SEC and that doesn't bode well facing a team in Miami that can put up points in a hurry. Senior running back Duke Johnson is one of the best in the nation and won't be stopped in his last game ever in college. Miami will pull away in the fourth quarter and win the Independence Bowl.
Pinstripe Bowl: 12/27 @ 1:30 p.m. on ESPN
Boston College (7-5) vs Penn State (6-6)
This will be one of the lowest scoring games this bowl season with both teams' defenses carrying them to bowl eligibility. I say Boston College will win this game because of their win against #24 USC and playing very close games against #3 Florida State and #17 Clemson. Boston College's offense shows up just enough to pull this one out.
Holiday Bowl: 12/27 @ 5:00 p.m. on ESPN
Nebraska (9-3) vs #24 USC (8-4)
Both of these teams looked like early championship contenders and have had somewhat disappointing years. Nebraska has one of the best running backs in all of football in Ameer Abdullah, but he has been the lone bright spot for an underachieving Huskers team. Their defense has been solid and offense clutch at times though. USC is coming off of a huge 35 point victory over Notre Dame, giving them enough confidence to beat anybody right now. Cody Kessler will lead his Trojans over Nebraska in a very tightly contested game.
Liberty Bowl: 12/29 @ 11:00 a.m. on ESPN
West Virginia (7-5) vs Texas A&M (7-5)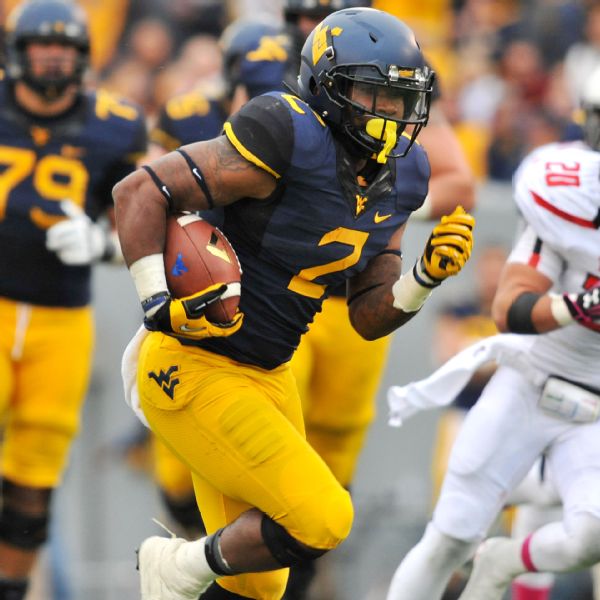 Texas A&M started off the season with Kenny Trill making College Station forget all about this "Johnny Football" guy. He was an absolute stud, but his injury has derailed the Aggies season, going 2-5 in their last seven games; one of those wins by four to a horrendous UL Monroe team. West Virginia has been inconsistent all season, but have kept all their games pretty close. Clint Trickett is one of the best quarterbacks in the nation and will lead the Mountaineers to a victory in a high scoring affair.
Russell Athletic Bowl: 12/29 @ 2:30 p.m. on ESPN
#17 Clemson (9-3) vs Oklahoma (8-4)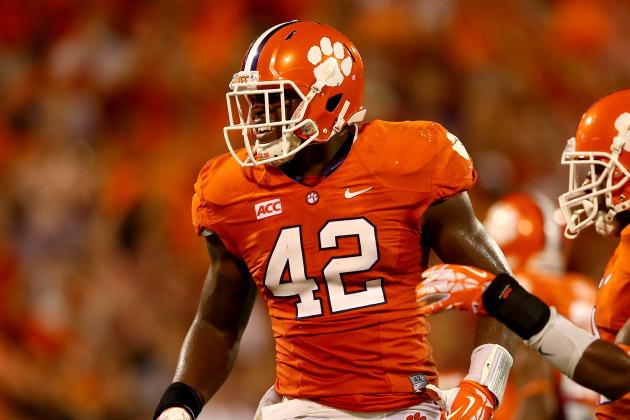 This will be a defensive battle with two teams that have struggling offenses. Clemson has one of the strongest defensive lines in the country anchored by Vic Beasley. With Samaje Perine injured, Oklahoma doesn't have much to their offense and Clemson will do just enough on offense to take this one by more than a touchdown.
Texas Bowl: 12/29 @ 6:00 p.m. on ESPN
Texas (6-6) vs Arkansas (6-6)
The Razorbacks record does not reflect on how well they have been playing lately. Their defense went ten straight quarters without allowing a point down the stretch – including shutting out #23 LSU and #9 Ole Miss. Not only does Arkansas have one of the best defenses in the country, they also boast an insane running back duo in Alex Collins and Jonathan Williams who have combined for well over 2,000 yards rushing this season. Arkansas wins by a ton over a very mediocre Texas team who recently barely scraped by 2-10 Iowa State.
Music City Bowl: 12/30 @ 12:00 p.m. on ESPN
Notre Dame (7-5) vs #23 LSU (8-4)
Both these teams have been inconsistent to say the least. Notre Dame star quarterback Everett Golson and his Fighting Irish started off the season 6-0 and since then have been terrible going 1-5. LSU recently has beat #9 Ole Miss and lost to #1 Alabama in overtime. Expect the Tigers to rail Notre Dame by at least 21.
Belk Bowl: 12/30 @ 3:30 p.m. on ESPN
#21 Louisville (9-3) vs #13 Georgia (9-3)
Although Louisville is 9-3, they haven't beat a single quality team all all season. Whenever they faced good competition, they lost (#17 Clemson, #3 Florida State). Georgia on the other hand beat #17 Clemson by 24 and shut out #16 Missouri 34-0. With running backs Todd Gurley and Nick Chubb highlighting the offense for the Bulldogs, they should run all over a poor Louisville defense and take this game by a few touchdowns in a blowout win.
Foster Farms Bowl: 12/30 @ 7:00 p.m. on ESPN
Maryland (7-5) vs Stanford (7-5) Stanford has had an up and down season in 2014, but are currently playing as well as any team in the country. Their last victory over #14 UCLA should give them momentum going into this game against an average Maryland team. Stanford should have no problem with the Terps and will win by a considerable margin.
Chick-Fil-A Peach Bowl: 12/31 @ 9:30 a.m. on ESPN
#6 TCU (11-1) vs #9 Ole Miss (9-3)
Although Ole Miss has the more impressive resume, beating #1 Alabama, #7 Mississippi State, and #20 Boise State, TCU will be playing with a chip on their shoulder. By beating Iowa State 55-3 in their last game, they somehow fell from #3 in the country to #6. With their only loss also to #5 Baylor. TCU has one of the most explosive offenses in the country led by Trevone Boykin, but Ole Miss has a very good defense. This will be the typical offense vs. defense showdown, and the high-powered Horned Frogs offense will put up more points than the Rebels offense could even hope to score.
Fiesta Bowl: 12/31 @ 1:00 p.m. on ESPN
#10 Arizona (10-3) vs #20 Boise State (11-2)
Arizona has had a cinderella season of sorts, beating #2 Oregon on the road, #24 USC at home, and #22 Utah by 32 on the road. They were a win in the Pac-12 Championship game from possibly being in the top four and making the playoffs. Not to mention they have the single best defensive player in Scooby Wright III who man's the middle of the linebacking core, racking up sacks and forcing turnovers. Boise State has had a very solid year as well, but their best win is against Colorado State. The Broncos always have a high-powered offense that can put up points in a hurry. The Wildcats offense is led by two freshmen: quarterback Anu Solomon and running back Nick Wilson. Arizona's offense is a better than Boise State's and will prove to be be too overpowering for the Broncos defense as Arizona takes this one in a shootout.
Orange Bowl: 12/31 @ 5:00 p.m. on ESPN
#12 Georgia Tech (10-3) vs #7 Mississippi State (10-2)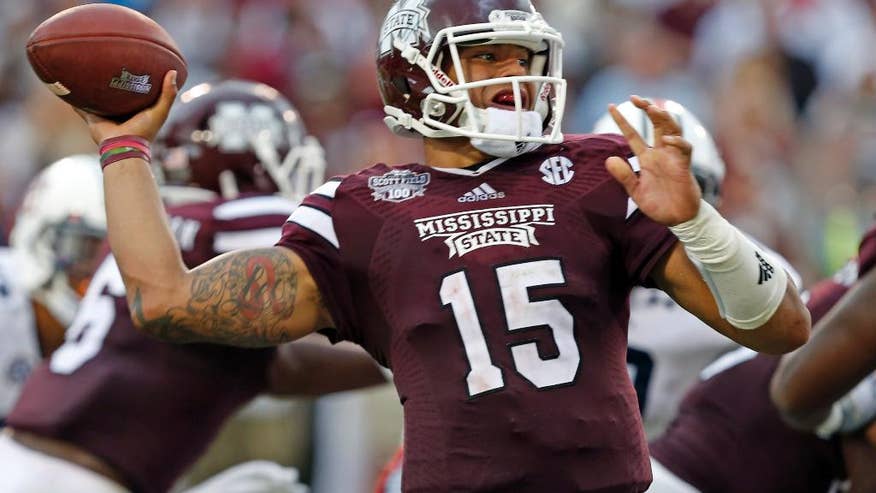 This is a great matchup of teams who were not expected to be playing nearly as well as they have been this season. Mississippi State has one of the best weapons in the country at the quarterback position with Dak Prescott who is an unstoppable force and a tricky matchup for any defense. Georgia Tech doesn't have the best run defense and that was taken full advantage of in #3 Florida State's victory over them in the ACC Championship game. The Yellow Jackets have the third best running attack in the entire country, but if you can stop their run and not get fooled by the play action, you'll win the game. Mississippi State has one of the most stout and disciplined defenses in the country and will win because of that.
Outback Bowl: 1/1 @ 9:00 a.m. on ESPN2
#18 Wisconsin (10-3) vs #19 Auburn (8-4)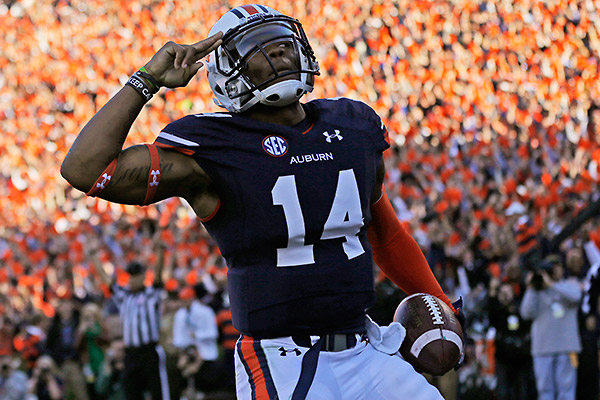 After Wisconsin's pathetic showing in a 59-0 loss to #4 Ohio State in the Big 10 Championship game, their confidence has been absolutely shattered and made the rest of the country realize that a team with a high-powered offense and a solid defense can easily blow them out; and that's exactly what Auburn has. Led by senior quarterback Nick Marshall, the Tigers offense can put up points on anybody; and they proved that by putting up 44 on #1 Alabama and their top-of-the-line defense. Auburn wins this one by a lot, despite a big game from Wisconsin running back and Heisman finalist Melvin Gordon.
Cotton Bowl: 1/1 @ 9:30 a.m. on ESPN
#5 Baylor (11-1) vs #8 Michigan State (10-2)
Just like their other Big-12 counterpart, #6 TCU, Baylor is playing with an enormous chip on their shoulder. The Bears score the most points in the country per game at a whopping 48.8 ppg average. They have surpassed 60 points 4 times this season, one of those coming in a win against #6 TCU. Don't sleep on Michigan State, though. Their only two losses this season have been to #2 Oregon on the road and #4 Ohio State. The Spartans may have the offense to keep up with Baylor, ranking fifth in the nation in points per game (43.1) and have a stout defense that allows only 19.9 points per game. I give Baylor a slight edge though, because of the amount of quality wins they have. The only impressive win the Spartans have is against Nebraska. Baylor wins in one of the best bowl games this season.
Citrus Bowl: 1/1 @ 10:00 a.m. on ABC
#25 Minnesota (8-4) vs #16 Missouri (10-3)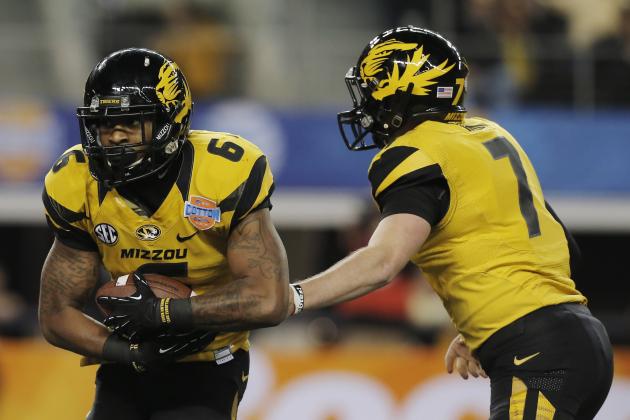 This is going to be a very low-scoring, defensive battle. Mizzou has the two best defensive ends in the entire country in Shane Ray and Markus Golden who have collectively combined for 22 sacks this season. Quarterback Maty Mauk of Missouri has been inconsistent this year, but lately has been the best quarterback in the nation in the fourth quarter where Missouri excels more than most any team in the country. Running backs Russell Hansborough and Marcus Murphy lead the offense for Missouri and if Minnesota can't handle the combination of speed and power, Mizzou will run away with this one. Not to mention they're on a roll as of late, while Minnesota has been in a downward spiral. The Golden Gophers have one of the best rushing attacks in the country led by David Cobb. With the Tigers solid SEC-esque defense, it should be no problem stopping Cobb as Mizzou wins this game by at least 14.
Rose Bowl/Championship Semi-Final: 1/1 @ 2:00 p.m. on ESPN
#2 Oregon (12-1) vs #3 Florida State (13-0)
Jameis Winston has had a Heisman hangover season so far, throwing 24 touchdowns and 17 interceptions. But yet somehow, the Seminoles are undefeated this season. Winning close game after close game, in my opinion they have impressed me with how they can win a close game in the second half. In order to beat Oregon though, Winston has to pull his head out of his butt and step up. If Florida State's defense and great rushing attack can help keep Florida State tight with Marcus Mariota and the Ducks, the Seminoles close-game experience will lead them past Oregon and give them a spot in the National Championship against #1 Alabama. That is no easy task because Oregon has blown out every single team they have played after their lone loss to #10 Arizona earlier this season and have easily the best player in the country in Marcus Mariota. If Oregon gets up big early, which they very well could do, Florida State doesn't stand a chance; but that won't happen. Florida State wins this one on an impressive last drive of the ballgame led by last year's Heisman winner Jameis Winston.
Sugar Bowl/Championship Semi-Final: 1/1 @ 5:30 p.m. on ESPN
#1 Alabama (12-1) vs #4 Ohio State (12-1)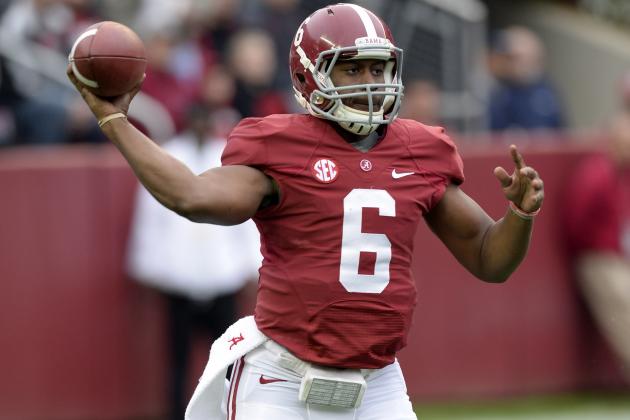 Although Ohio State has won 11 straight games since losing to a lowly 6-6 Virginia Tech team, they simply do not have what it takes to beat Alabama, who is without a doubt the best team in the country. Usually Alabama relies on their top-5 defense to win them games, but this year it has been a combination of shutdown defense and explosive offense. Wide receiver Amari Cooper is without a doubt the best in the nation with a combination of power, speed, and great hands. Blake Simms has been able to find his receiver wide open constantly this season and their connection has proven to be lethal. Cooper and Simms combined with running backs T.J. Yeldon and Derrick Henry are an unstoppable force on the ground running behind the best offensive line in the country. The Crimson Tide has proven they can win a shootout as well as close games this year. Ohio State is a very good team, but has their third string quarterback starting and he's just simply going to be rattled against the best defense in the country and Alabama will beat the Buckeyes by a double-digits.
Armed Forces Bowl: 1/2 @ 9:00 a.m. on ESPN
Houston (7-5) vs Pittsburgh (6-6)
Houston has one of the best defenses in the country, giving up less than 20 points per game, but who have they even played? Nobody. Thats who. Pitt has the ACC player of the year in running back James Conner as well as the edge of playing solid teams by the likes of Georgia Tech, Duke, and Iowa. Houston has lost to the best opponents on its schedule and beat all the lower-tier teams. Pittsburgh blows out Houston by at least 24.
Taxslayer Bowl: 1/2 @ 12:20 p.m. on ESPN
Iowa (7-5) vs Tennessee (6-6)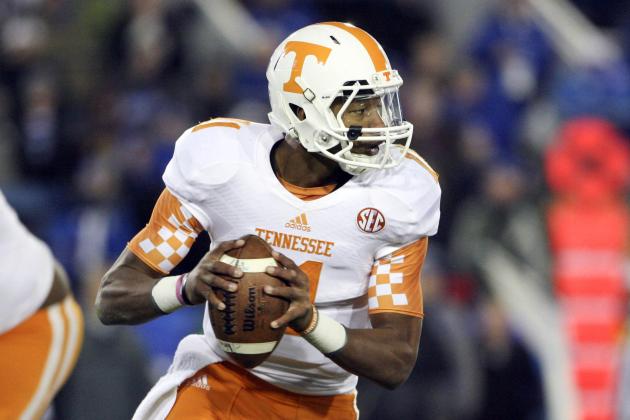 Iowa is playing some of its best football down the stretch, but so is Tennessee. Their problem this season has been protecting the quarterback. If they give Joshua Dobbs enough time to make the right decision instead of being rushed, they will win this game. Tennessee also has one of the most electrifying young players in the country in freshman running back Jalen Hurd. Hurd is one of the few players in college football that has the opportunity to make a big play every time he steps onto the field. Iowa does have some offensive weapons as well, but not enough to keep up with the Vols. The Hawkeye defensive line doesn't supply enough pressure to rush any quarterback's throws and that will be the key to Tennessee's victory here. Vols win in a nail-biter.
Alamo Bowl: 1/2 @ 3:45 p.m. on ESPN
#11 Kansas State (9-3) vs #14 UCLA (9-3) Kansas State may be one of the most overlooked teams in the country this year. They finished third in the Big-12, but behind powerhouses #5 Baylor and #6 TCU. The Wildcats only give up 21.8 points per game and have an offense that can keep up and score with the best in the country. This doesn't bode well for a UCLA team who just got trashed by Stanford and their terrific defense. Against top-tier defenses this season, UCLA has gone 0-3 and honestly, doesn't stand a chance against Kansas State, despite a great effort by Brett Hundley. K-State goes up early and never looks back as their defense wins them this ballgame.
Cactus Bowl: 1/2 @ 7:15 p.m. on ESPN
Oklahoma State (6-6) vs Washington (8-5)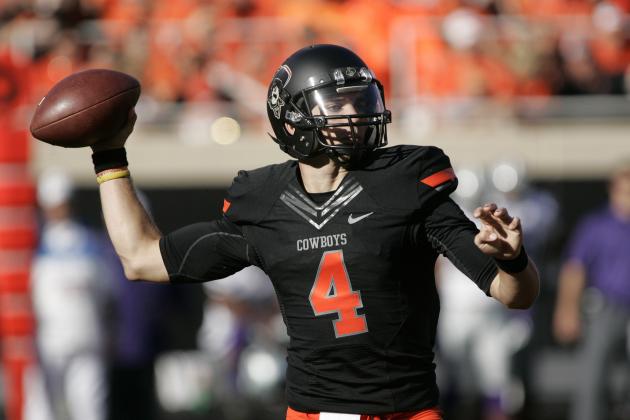 Even though Oklahoma State has lost 5 out of its last 6, their lone win in that stretch was their last game against archrival Oklahoma. This victory will help the Cowboys get their swagger back and carry it on in an offensive show against Washington. Oklahoma State has a pretty bad defense to say the least, but their offensive firepower is led by Tyreek Hill who has that big-play ability and scares bad defenses like Washington's. The Huskies 8-5 record is very inflated in the fact that all their wins have been against bottom feeders in the Pac-12 and mid-major teams. Oklahoma State wins in a fairly close one.
Birmingham Bowl: 1/3 @ 10:00 a.m. on ESPN or ESPN2
Florida (6-5) vs East Carolina (8-4)
East Carolina started off the season as one of the hottest teams in the country by barely losing to South Carolina, beating then-good Virginia Tech, and slaughtered North Carolina. The Pirates have one of the best offenses in the entire country. Playing against a Florida defense that has proved they can't stop a fast, explosive offense, ECU should win this one. The Gators have been disappointing the entire time Mike Muschamp has been the coach. Expect Florida to put up some points on a shoddy East Carolina defense, but not nearly enough to outscore the Pirates in a very high-scoring matchup.
GoDaddy Bowl: 1/4 @ 6:00 p.m. on ESPN
Toledo (8-4) vs Arkansas State (7-5)
Honestly, who really cares about the GoDaddy Bowl? But if you like games with a lot of rushing yards, this is the game for you. Toledo has a quarterback and running back who are extremely explosive and will put up a ton of yards; but so does Arkansas State. I give Toledo the edge though, because their schedule is stronger (a matchup against #16 Missouri and a game against NIU) and play in a somewhat better conference. Toledo wins in a shootout.
National Championship Game: 1/12 @ 4:30 p.m. on ESPN
#1 Alabama (12-1) vs #3 Florida State (13-0)
The Crimson Tide are the best team in the entire country by a mile. Yes, Florida State has gone undefeated this season and if they make it to the championship, will be coming off of a win against #2 Oregon. But, they have never faced a team like Alabama before. Alabama can beat you multiple ways. Either in a defensive battle or in a shootout. They boast one of the most explosive players in the country in Amari Cooper, who has 1,656 receiving yards and 14 touchdowns this season. The Crimson Tide's quarterback, Blake Sims, has quietly put together an incredible season, racking up 3,250 passing yards, 26 touchdowns, and only 7 interceptions. With those two combined with stud running backs T.J. Yeldon and Derrick Henry, Alabama's offense is extremely hard to stop. Not only do they have one of the best offenses in the country, they boast a classic Alabama defense that allows a mere 16.6 points per game. With the way Jameis Winston has been playing this season, the Crimson Tide defense will frustrate him too much. The interception-prone Winston of this season will make too many poor decisions, leaving too much pressure on the Seminoles defense to win them the ballgame. The Crimson Tide will win their fourth NCAA championship in six years.