Keep Up With the Latest Fashion Trends for Your Zoom Classes
As the school year starts, fashion and style are very important for your online Zooms. Although you'll only be seeing each other's shoulders, style is still important. Many new style aesthetics have emerged this year from the "style side of Tik Tok". This new trend has created many different types of aesthetics that people are drawing inspiration from. The Mirador has got you covered, and we'll make sure you're looking good while you're on Zoom or out and about socially-distancing. Here are a few style aesthetics for you to choose from.
Streetwear
Streetwear style usually consists of the perfect pair of baggy light wash jeans, a cool pair of Nike air force high tops, and a cute shirt. If you're into bold and eye-catching looks, this is the style for you. "I love the streetwear look and it is by far my favorite style, it gives you so many different options and it looks so cute," junior Reese Hansen said. This is one of the more popular styles and is perfect for many occasions, like hanging out with friends or day to day life.
Things to make sure to have:
-baggy jeans
-vintage hoodies
– tennis skirt
– simple tops
– gold or bold jewelry
Beachy
You can probably already tell from the name, but a beachy style is perfect for anyone that is athletic but also into fashion. If you're looking for a more laid back look this will be perfect for you. This style consists of cute t-shirts, jean shorts, silver jewelry, and baggy and comfy clothes, you could also think of this style as a more boho sheek look. "I really like this look because it makes me feel comfortable while also looking good. This is for sure my favorite style at the moment," junior Alex Bardsley said.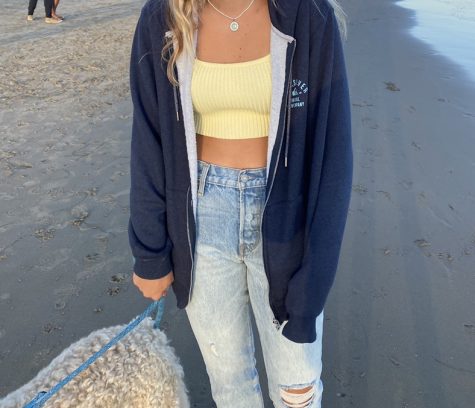 E-girl/ boy
This style is often confused with a goth look, however this is a more stylish form of goth clothing. Usually black is the main color for these outfits, but a cute band tee or darker clothing will be just fine. Baggy pants and loose fit cloths are an essential for this look. Chunky shoes like platforms and Dr. Martins are also a great choice. If you're looking for more of a trendy rebel look, this is the one to choose.
Granola
Are you the adventurous type and just looking to have a good time? Well if so, this style is perfect for you! Flannels, beanies, sweaters, and jeans are all you need to complete this look. It's a comfy way to look great at all times. Channel your inner adventurer by giving this look a go.
Girly
This look is for the boujee type of people. If you're looking to wear cute dresses, skirts, and trendy fits this is perfect for you. Heels and cool shoes are a must for this look. Princess Polly is a great website to shop for these necessities.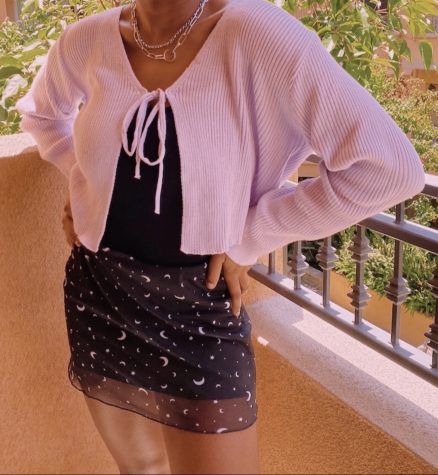 Hopefully you've gotten a sense of what style fits you and the different outfits that you can wear to channel your inner aesthetic. But whatever you do, be yourself and be bold, there is nothing more special than an outfit that you love!