Saying Goodbye to Some of Our Phenomenal Teachers
While spending the majority of the day at school, it causes students to create lasting bonds with peers and teachers. They see these people everyday, and it is inevitable that they will become close with them. Teachers have a lasting impact on students as they help educate them for months, they are their mentors and their friends, but as the students grow older, the teachers who had significance in the students' lives, are starting the next chapter in their lives.
Staff members retiring at the end of the 2019-2020 school year include English teacher Kate Gordon, chemistry and geology teacher Nikki LeBoy, Math teacher Mary Anne Whitaker, science and math teacher Dan Shortenhaus, and school nurse Barbara Polanger. All of these wonderful teachers have made a substantial impact at Miramonte.
Gordon has worked at Miramonte for fifteen years. Throughout her years at Miramonte, she has many fond moments as a teacher. "Among the many highlights are students' successes: a self-conscious student reciting a complicated poem with true understanding, a group performing their interpretation of a scene from a play, an essay where a student has clearly thought through an unusual perspective," Gordon said.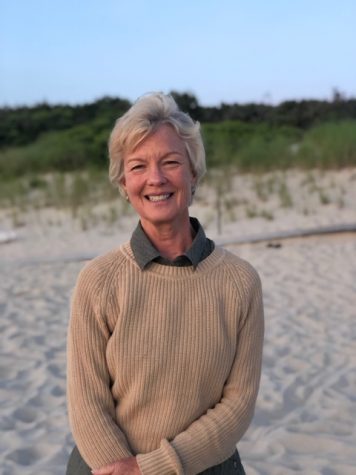 However with the unfortunate current events, Gordon was deprived of almost an entire quarter. "A major disappointment is this spring of 2020, when we can't see each other in the classroom, we all are missing the community, and we're all worried about the big and little unknowns," Gordon said.
Now that Gordon is retiring soon, she will have loads of time on her hands. "I'll volunteer in my daughter's classroom and other places where I can help in Oakland, and I'll spend even more time outdoors, horseback riding, swimming, exploring the parks in the Bay Area. I'll visit family and friends, near and far away," Gordon said. "I will miss the community of students and teachers and the positive energy of learning that goes on constantly, for all of us, young and less young. I won't miss the refrigerated bathrooms!"
Whitaker teaches AP Calculus AB and Precalculus Honors and worked at Miramonte for 19 years. Her ties to campus reach even farther as she also graduated from Miramonte in 1975. As a teacher, she had lots to look forward to each day. "It is always fun to get to know my students. I also enjoyed having students who might struggle with a new concept, and after we worked together one-on-one, having that student say, 'Now I get it!'" Whitaker said. Whitaker's favorite part of her job was helping students learn new concepts.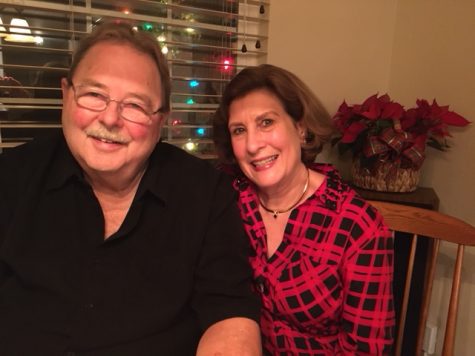 Now that Whitaker is moving on to the next chapter in her life, she plans to spend her free time with her grandchildren. "I also look forward to having more time to take my dog for long walks, work in my garden, one of my favorite hobbies, do philanthropic work, see my friends, and travel with my husband," Whitaker said.
Students are touched by these teachers and are upset to see them go. "I'm going to miss how kind Ms. Whitaker was and how she always wanted to make sure we understood the topic we were learning; I always knew I could go to her if I was struggling with a specific piece of material we were learning," junior Sara Persson said.
LeBoy taught at Miramonte for 29 years. Everyday she was excited to greet her students in the beginning of class. "This reminded me why I love teaching," LeBoy said. "Once I retire I plan to relax, travel to see family, volunteer, garden and continue to hike and bike whenever I can, and train my new puppy," LeBoy said. Teaching geology and chemistry allowed LeBoy to design fun and educational labs for students. "I will miss the inspiration I get from being with students and their fresh perspectives. Also watching students learn in a lab or a hands on lesson, it was very fulfilling," LeBoy said. With everything she will miss, there is something she won't miss. "I won't miss managing grades, papers, and pestering students to get work in!"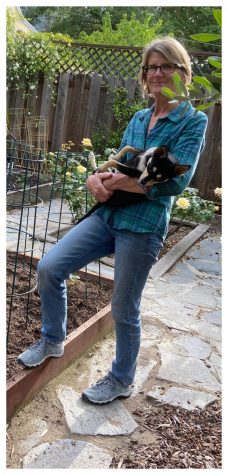 Shortenhaus also made a lasting impact on his students. "He always made lectures more fun by adding jokes. They were usually corny but that's what made them so good. Even when we had zoom classes he had some jokes for us. I will miss him a lot," junior Caitlin Smith said.
Saying goodbye to these wonderful teachers may be hard to do. It is even more difficult due to the current circumstances as we don't know the next time we will be able to see these teachers. However, we had the opportunity to learn from them and make relationships with them. We all wish them the very best as they move on to the next chapter in their lives!