A Day in the Life of a Junior Versus a Senior
Now that being in quarantine is "the new normal", we now have new routines. Every person has their own daily routine that may consist of online school, staying up late, exercising, and binge-watching TV shows. Here is the day in the life from a junior and a senior at Miramonte.
Junior Lindsey Bliss starts her school days around 10 a.m. The first thing she does when she wakes up is making herself a smoothie. "I do school work between 11 a.m. to 4 p.m. on a good day but sometimes I procrastinate and end up doing homework minutes before the 11:59 due dates," Bliss said. After she does homework for a few hours she takes a break and either goes on a walk or works out while continuing to "social distance". Normally she goes to Miramonte for a work out with friends. When she has free time, she has been going on lots of hikes with family and friends. "Also my dad has been having my family constantly doing yard work," Bliss said.
She ends the day by watching some TV and usually goes to bed around 10 p.m. unless she starts binge-watching [insert show] and stays awake until around 2 a.m.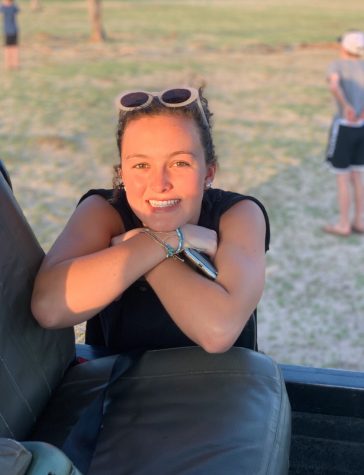 Senior Madison Spurlock wakes up around 9 a.m. to 10 p.m. on school days. She tries to do her school work in the morning along with her Zoom classes. On a regular day, she spends between 3 to 5 hours doing work.
After completing her school for the day, she tries to do something active and normally either goes to workout or adventures on a hike. "If it is nice outside I will go tan or go swimming. I also cook dinner a lot, so I find fun and time-consuming things to cook to waste my time," Spurlock said.
Some activities she has done during quarantine include baking, tanning, working out, FaceTiming her friends. "I waste a lot of my time on my phone and watch a lot of Netflix," Spurlock said.