Zendaya Makes History at 'Pandemmys'
Sitting on the edge of your seat in anticipation, you are not-so-patiently waiting for the winner to be announced. "And the Emmy goes to… Zendaya, 'Euphoria'!" Jimmy Kimmel declares. The exhilarating theme music of "Euphoria" plays loudly as the virtual crowd on the huge screen in the background erupts into cheers. The winner for the Best Lead Actress in a Drama Series at the 72nd Primetime Emmy Awards is announced.
Sept. 20 Zendaya made Emmy history at 24 years old, becoming the youngest woman to win in her respective category. She won for her performance as Rue Bennett in the HBO teen drama television series "Euphoria" that follows a group of high school students as they navigate through their shared experiences with friendships, love, sex, drugs, self-identity, and trauma.
"I like the show 'Euphoria' because a lot of it is relatable to teenagers and the clothing in the show is unique and fun. When she won I was really surprised because she was the youngest person to ever win for best actress in a drama show," sophomore Charlotte Forman said.
Zendaya is a Bay Area native and daughter of Miramonte graduate of 1983 Claire Stoermer. Stoermer was a teacher in Oakland, California and managed the California Shakespeare Theater in Contra Costa County. Zendaya participated in many plays through Cal Shakes and trained at the theater's student conservatory program.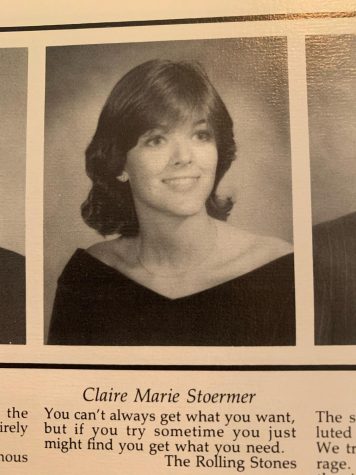 Zendaya also played roles in many stage productions while attending the Oakland School for the Arts, such as Little Ti Moune in "Once on This Island" at the Berkeley Playhouse and Joe in "Caroline, or Change" at Palo Alto's TheaterWorks. She was also a member of the Future Shock Oakland dance group for several years.
"I know this feels like a really weird time to be celebrating," Zendaya said during her acceptance speech. "… yeah, thank you so, so much! This is—whoa, okay, thank you!"
"I was rooting for Zendaya to win an Emmy because her acting in Euphoria was really good and she's been one of my favorite actresses ever since I was in 2nd grade," Forman said.
From watching Zendaya as a teenager on "Shake It Up" and "K.C Undercover" as a kid, Forman grew up alongside the actress along with many other students that grew up in the Disney Channel era of the late 2000s to early 2010s. Now as she watches Zendaya accept her award as a young adult and herself as the teenager, she smiles when remembering the passage of time.