As the Sept. 23 Homecoming dance approaches, the Leadership class prepares for the week's festivities and the dance itself.
This year's Homecoming theme is retro board games, and each class has its own sub-theme. Freshmen are Twister, sophomores are Monopoly, juniors are Jumanji, and seniors are Candyland. Leadership teacher Cassi Porter and the ASB class officers planned the dance's theme and sub-themes.
"Leadership chose the theme at the beginning of the year by brainstorming different themes and then voting as a class," junior class president Audrey Kosla said.
During Homecoming week each day is a different dress-out spirit day. Monday is Sweet Dreams, Tuesday is Monopoly, Wednesday is the Game of Life, Thursday is Scrabble, and Friday students are to wear their Homecoming shirts or all white.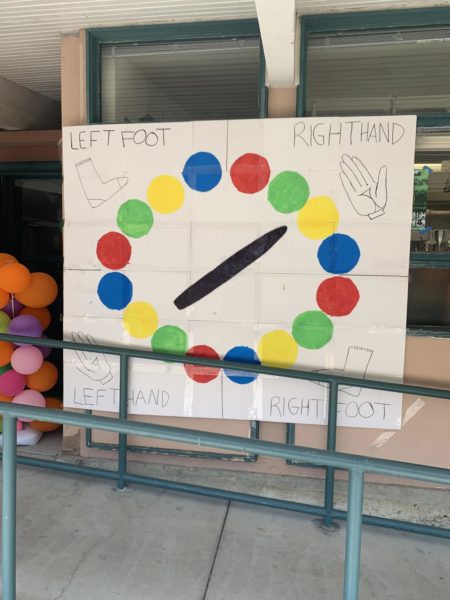 At the dance, there will be a variety of activities for students to participate in, including a fortune teller, carnival games, airbrush tattoos, a caricaturist, spike ball, and corn hole. The dance will also have snacks and drinks for students outside the big gym.
"I'm most excited for the rally and all the activities during the dance because I think the rally leaders have a great rally planned," junior and Leadership spirit head Eva Crinks said.
As for other preparations, Leadership students arrived and other volunteers spent time last Sunday in order to set up the school and decorate each grade's hallway in accordance with their sub-theme. Leadership buys decorations ahead of time and paints each grades' posters for the hallways during and outside of class time.
"I set up the posters for my class and planned my spirit day outfits," sophomore and Leadership environmental commissioner Leo Wampler said.
Homecoming activities and spirit days leave students eager for the week ahead of them.
"I'm excited for homecoming because it's always great to see friends and show spirit during the rallies," junior Dylan Perusse said.