Miramonte Football Plays De Anza in Season Opener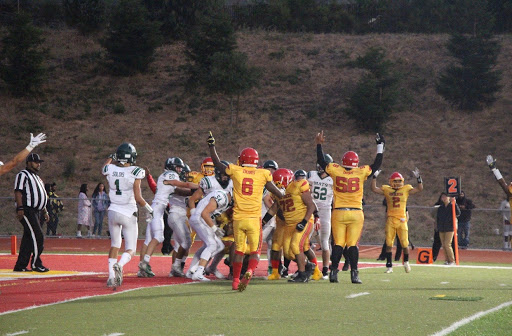 Miramonte varsity football started their season off at De Anza High this past Friday, Aug. 23. In the first drive of the game, the DeAnza Dons jumped out in front with an 8-yard touchdown and no extra points. Despite the Dons' early lead, The Matadors managed to hold them through the end of the first quarter.
The Mats started out the second quarter with a touchdown of their own on their first drive and a kick for the extra point. Both teams looked strong through the second quarter. With 19 seconds left the De Anza Dons broke away with a touchdown in to end the first half. The score at the half was 12-7 Dons.
The second half belonged to the Dons, with five touchdowns in the last two quarters. The Mats' offense fought back but couldn't get a ball in the end zone to keep up with the Dons. De Anza's team struggled with four missed extra points and missed field goals. The final score of the game was 45-7 Dons. This was a tough loss for Miramonte in the season opener.